With its amazing tagline — "Better for the environment. Better for your clothes" — Eco Cleaners is a welcomed addition to Preston Hollow Village. Perfect for residents, locals, or simply anyone who desires an environmentally-friendly solution to professionally clean their clothes, Eco Cleaners is ready to cleanse your wardrobe.
Here's what makes Eco Cleaners in Preston Hollow Village different from other dry cleaning and laundry services:
Sustainability 
Every step of the way, from designing this business, to first opening its doors, to now providing the most efficient service yet, one of Eco Cleaners' main concerns is always: Is it harmful to our environment?
Lucky for us and for the environment, Eco Cleaners found an environmentally-friendly solution.
When cleaning clothes, from suits to dresses to jeans, Eco Cleaners uses Impress cleaning solvent — an eco-friendly product that doesn't sacrifice toughness on stains. Even better, it's also extremely gentle on all kinds of fabrics. It's the best of both worlds!
To get a little more technical, Impress is 100 percent Perc free. Standing for perchloroethylene (tetrachloroethylene), Perc is a dry cleaning fluid that has been classified as potentially harmful to people as well as the environment.
When leaving your favorite pieces with Eco Cleaners, you can trust they'll get the job done without affecting the delicacy of your clothing as well as without harming the delicacy of the environment.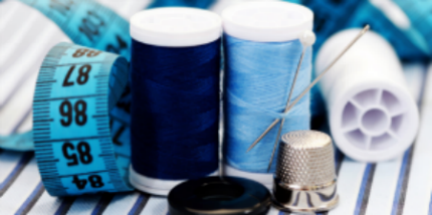 The Green Touch
Whenever possible, Eco Cleaners tries to incorporate the ideology of "Reduce. Reuse. Recycle." in their business and encourages all of their customers to do the same. The facility takes part in reducing waste by safely reusing and recycling all of its hangers, bags, and pins.
Eco Cleaners also offers its own Garmento bags which customers can use to bring in their clothes and retrieve them. This eliminates the excess of one-time-use plastic bags, especially since Garmento bags are durable, reusable, and recyclable.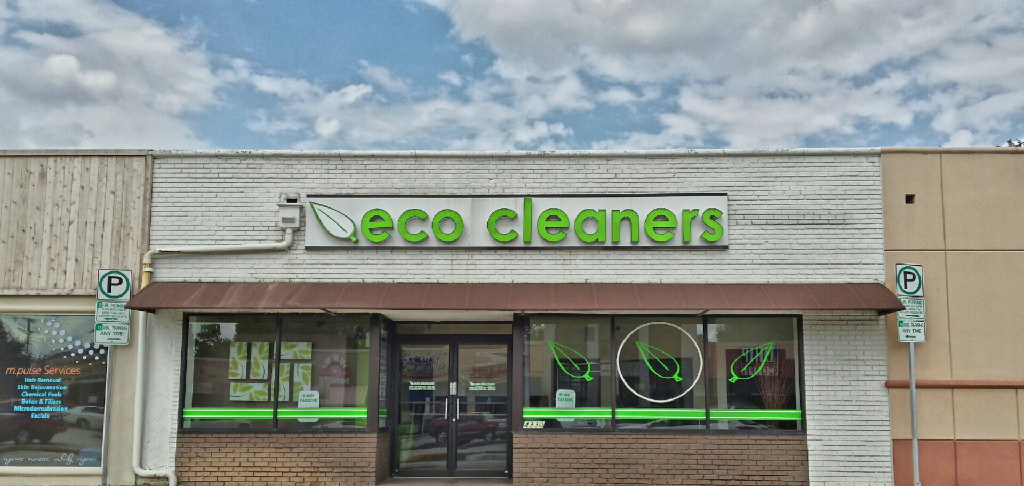 Honest Customer Service
Eco Cleaners in Preston Hollow Village strives to provide a welcoming, friendly, and hassle-free service. Life can be busy and this laundry service wants to help you sort out your life one load at a time!
No matter what you bring in, Eco Cleaners will give you the highest level of service. Here is a quick breakdown of their process for every garment:
Step 1: Each garment is tagged and inspected by hand with specific attention to detail – especially on any problem areas.

Step 2: Each garment is then handled by a stain specialist to spot treat your clothes.

Step 3: Everything is pressed and steamed by members of the press team.

Step 4: Once completed, your clothes are inspected one last time to ensure their readiness before you pick them up.
Additionally, Eco Cleaners offers same-day service, which isn't always a possibility at other dry cleaning services in Dallas. So if you're in a pinch and need a stain removed or an evening outfit pressed out, Eco Cleaners has your back.
Outside the Closet
As important as your wardrobe is, sometimes your dry cleaning needs aren't for what you wear but what you use – for dinners, parties, get-togethers, or just daily life. Eco Cleaners is also trained in cleaning tablecloths, placemats, napkins, table runners, curtains, drapes, comforters, duvets, sheets, quilts, cushions, and more.
The company also offers meticulous wedding dress preservation so you can keep your gown in amazing condition.
Why Eco Cleaners
Choosing an eco-friendly business for your dry cleaning needs isn't only important for the environment but also for your health. A lot of the strong chemicals certain dry cleaners use in their cleaning products are not safe. This is why Eco Cleaners in Preston Hollow Village is a breath of fresh air.
When you choose Eco Cleaners, it will never be a wash – except for your clothes of course! This eco-friendly dry cleaning service isn't the only fresh new thing in Preston Hollow Village. There's a unique coffee shop that also serves wine, a new workout studio that uses a ballet bar, and a poke restaurant inspired by the lemon shark. Sound cool? Stay tuned to our blog to keep up with what's new, but more importantly, fun in Preston Hollow Village.