There's a healthy new neighbor on the block in Preston Hollow Village, and it's here to bring you true wellness in the form of a fresh-filled menu. Say hello to Vitality Bowls – a superfood café unlike any other fast-casual eatery option in Dallas.
Originating in California, Vitality Bowls currently has over 70 locations all over the United States, including the recently opened Dallas spot in Preston Hollow Village. The mission of this popular superfood café is to bring health and wellness to every community across the country through all-natural, high-quality dishes packed with nutrients.
Local Dallas entrepreneur, Todd Stein, who had the pleasure of opening this new location said, "My first bite of an açaí bowl at Vitality Bowls was a game-changer. I want to bring that same experience to everyone in Dallas."
If that doesn't spark your curiosity, here's a fresher look into what makes Vitality Bowls in Preston Hollow Village such a super spot to check out: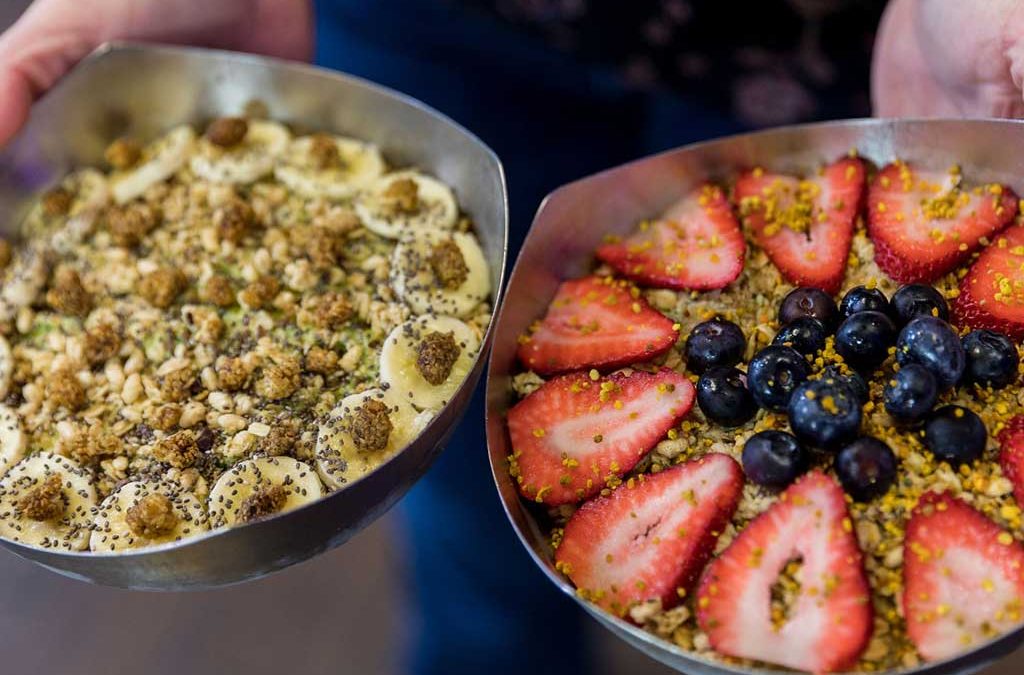 The Best of Bowls!
Named one of the top spots in Dallas to enjoy açai, it's no surprise that Vitality Bowls specializes in delicious açai creations. Each fresh concoction features a thick blend of the Amazon's antioxidant-rich berry that holds a true tropical flavor and acts as the perfect base. If you're in the mood for a different punch of flavor, you can also choose from nutrient-packed superfruits Pitaya (Dragon fruit), Graviola (Soursop), and Acerola (Barbados cherry) as the base for your bowl. No matter what base you choose, though, you can count on it being blended with flax seeds, bananas, strawberries, blueberries, coconut water, kale, ginger, and so much more.
Along with a nutrient-packed base, Vitality Bowls' clean mixtures are layered with organic granola and topped with all different kinds of raw fruits and body-boosting additives. To give you a delicious idea of what you can expect to enjoy, here are some fan favorites:
The Warrior Bowl
Organic Açai, VB Blend, Almond Milk, Bananas, Blueberries, Raspberries, Flax Seeds, Broccoli, and Multi-Vitamin Boost
Organic Granola, Bananas, Strawberries, Almonds, Goji Berries, and Honey
The Dragon Bowl
Pitaya, Mango Juice, Coconut Milk, Bananas, Pineapple, Raspberries, and Immunity Boost
Strawberries, Kiwi, Almond, Goji Berries, Bee Pollen, Honey
The Tropical Bowl
Organic Açai, Coconut Milk, Apple Juice, Bananas, Mango, Pineapple, and Flax Seed
Organic Granola, Bananas, Strawberries, Coconut Shavings, and Honey

No Fillers, All Superfoods 
What makes Vitality Bowls' menu so special and unique is the pure ingredients featured in every item. There are no fillers such as ice, frozen yogurt, added sugar, or artificial preservatives used – ensuring every bite you take is packed with the healthiest ingredients possible. Not to mention almost all of it is grown organically! This superfood café proves you don't need fillers to pack healthy food with rich flavor.
Allergy-Friendly Kitchen
Vitality Bowls is especially a safe (food) haven for individuals with both mild and severe allergies. All items on the menu are made fresh to order in a kitchen designed to avoid any cross-contamination. There are also many gluten-free options available! At this establishment, all customers can trust every forkful and rest easy knowing they are nourishing their body with the best ingredients possible.
Affordable Freshness
At this healthy hotspot, you don't have to sacrifice your wallet to enjoy an extremely nutritious meal – maybe even multiple times a week! As a fast-casual dining establishment, you can expect reasonable prices for fresh and almost completely organic food.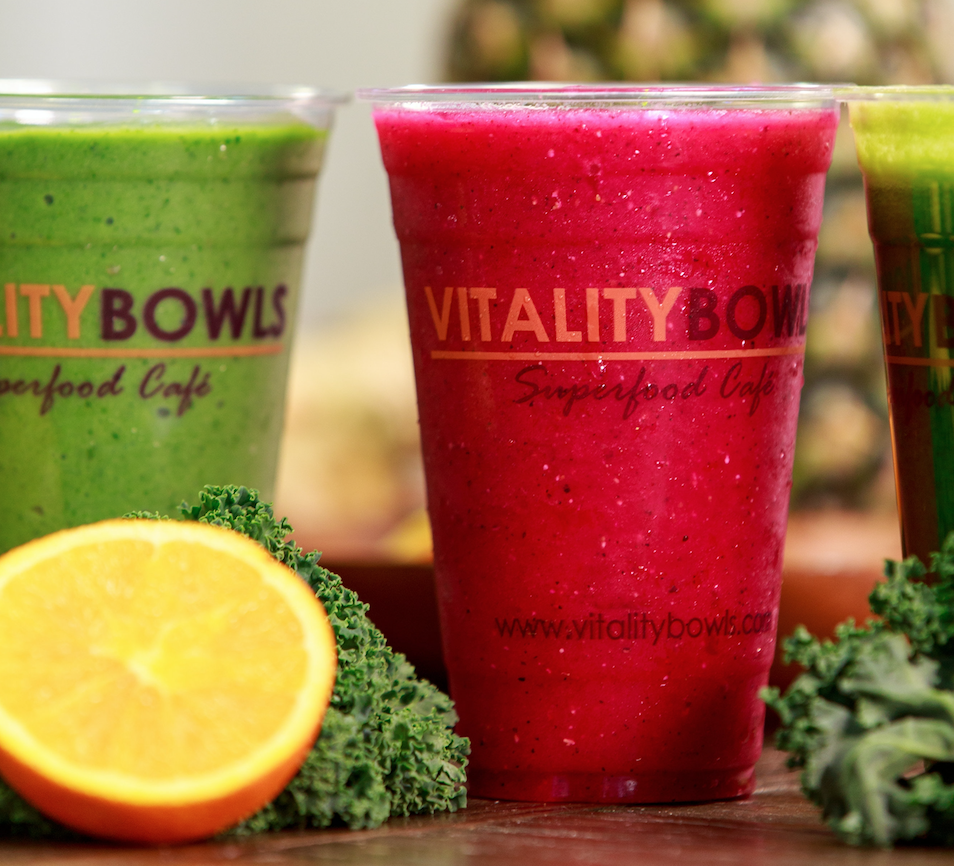 A Menu Beyond Bowls
Vitality Bowls' menu goes beyond açai bowls with raw juices made to order, all-natural smoothies, hormone-free and preservative-free pressed paninis, and a selection of yummy soups and salads. There's even a kid's menu with equally healthy options your little ones will enjoy as well as specialty breakfast and dessert bowls. Committed to offering a wide variety of whole foods, Vitality Bowls has something for every palette!
Want to continue staying up to date on all the new and exciting establishments coming to Preston Hollow Village? Make sure to stay tuned to our blog where we release inside info on all the yummy and fun places joining the neighborhood!