Committed to satisfying your poké cravings with only the best from the sea, LemonShark Poké is a delicious spot in the Preston Hollow Village neighborhood.
Bringing Hawaiian cuisine to the mainland, this restaurant's menu is filled with flavors that give customers a true taste of the islands. Beyond that, LemonShark Poké was created with the vision of serving healthy and high-quality ingredients for the best value.
Perfect for lunch with fellow fish lovers, a delicious date night, or a fun family outing, LemonShark Poké is a must-try for Dallas locals and city visitors.
Here is what you can expect when you dine at LemonShark Poké in Preston Hollow Village:
Fine Dining With Casual Flair
Embodying the new popular restaurant trend of offering guests the taste of fine dining food at an affordable price, LemonShark Poké is a great spot to hit up any day of the week. Beautifully designed, you will enjoy every moment here — especially the short turnaround time it takes for your food to arrive at your table. You will not find fish moving this quickly to you anywhere else except when you are in the ocean!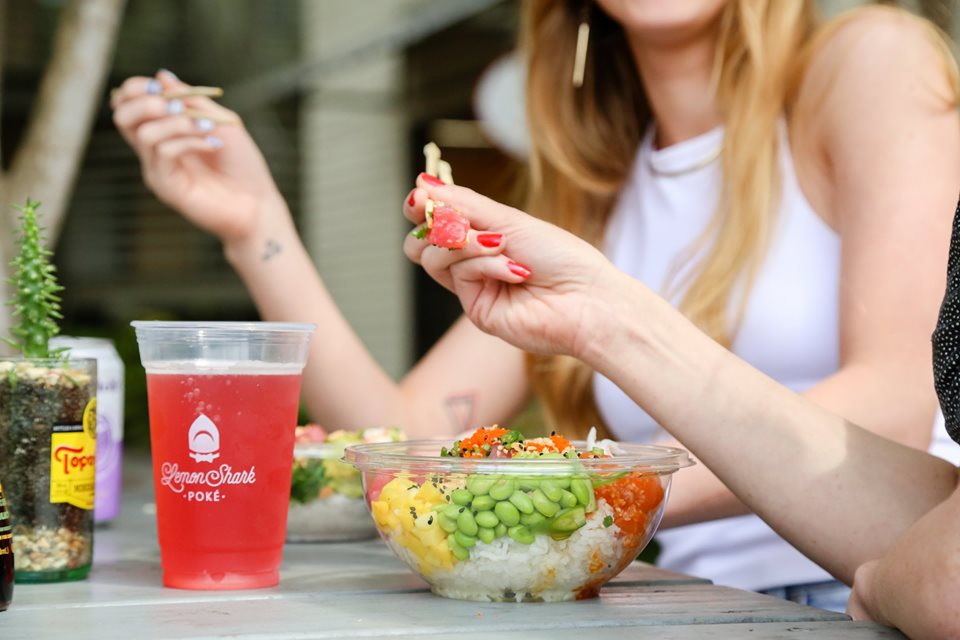 Authentic Hawaiian Cuisine
Based off of the poké bowls and ingredients that are beloved all over the islands, LemonShark Poké's menu is chock-full of authentic creations. In fact, the cuisine may even leave you feeling like you just took a tropical vacation, a welcome sentiment during hot and dry Dallas days. The way the poké bowls are assembled — with sushi rice, fresh poké, and delicious toppings like edamame, corn, cucumber, carrots, sweet egg, water chestnuts and more — mimics traditional Hawaiian poké bowls. Plus, you will enjoy authentic appetizers like tempura shrimp, seaweed salad, and egg rolls. To make it a complete Hawaiian package, all dishes are seasoned with traditional Hawaiian flavorings that transform every bite.
High-Quality, Ethically-Sourced Ingredients
At LemonShark Poké, you can "feed finely" on the healthy, fresh, and ethically-sourced ingredients featured in every bowl. Inspired by the friendly lemon shark, an extremely discerning eater who lives in subtropical waters, this restaurant is focused on serving selectively and sustainably picked high-quality fish. With poké options like ahi tuna, miso-glazed salmon, tofu, shrimp, octopus, scallop, and squid, you will enjoy only the best from the sea. If fish is not your forté, the menu also includes fresh chicken, salad, and veggie options for your bowls.
Craft Saké
Pulling from Hawaii's 150-year love affair with saké, this Preston Hollow Village restaurant also offers an extensive saké list. Whether you've never had the pleasure of trying it before or your friends are completely obsessed, LemonShark Poké has your saké needs covered. Get ready to have the perfect drink with your meal or simply slide into a booth and get a few rounds!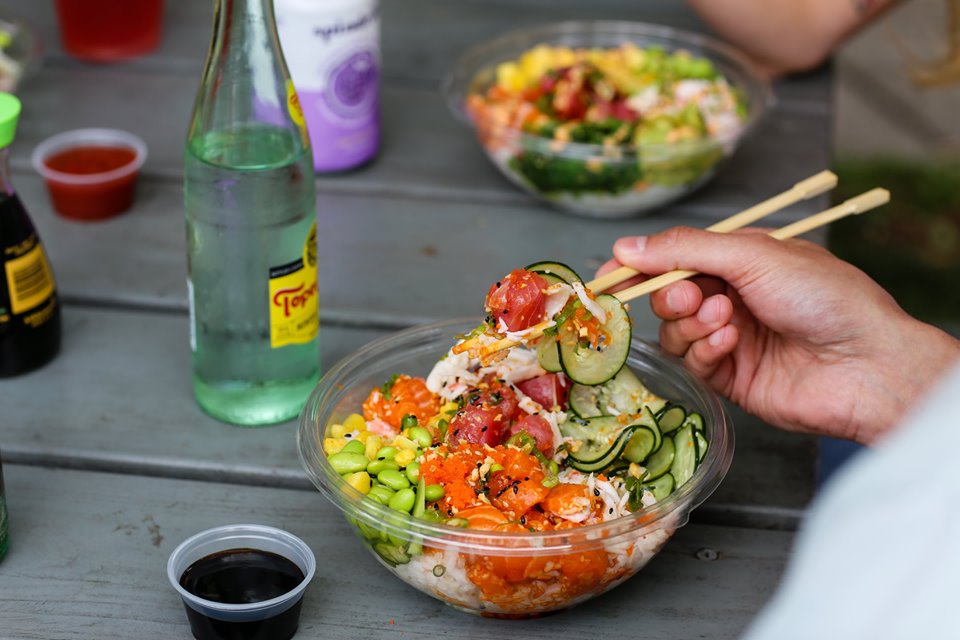 An Environmentally-Conscious Company
Going beyond the bowl, LemonShark Poké is committed to serving sustainably as well as taking care of the ocean that nurtures some of our favorite food. As of August 2019, LemonShark has sponsored more than 225 pounds of ocean clean up and will continue efforts to increase that number.
Like what you see? Then you'll like what you taste even more!
When it comes to high-quality ingredients, flavor, and incredible restaurant culture, LemonShark Poké is making waves in Preston Hollow Village and the Dallas food community. When you choose this poké spot to cure your cravings, you are guaranteed a healthy and delicious experience.
Exciting things are happening at Preston Hollow Village! Stay tuned to our blog to learn more about our restaurants and local shops, plus news about grand openings and more!